CCC Foundation Events

Foundation events directly benefit the lives of students at Clackamas, while creating a spirit of community that involves patrons, staff, faculty, guests and students. The Foundation hosts a variety of events year-long, and is always looking for ways to engage with the community.
Current Events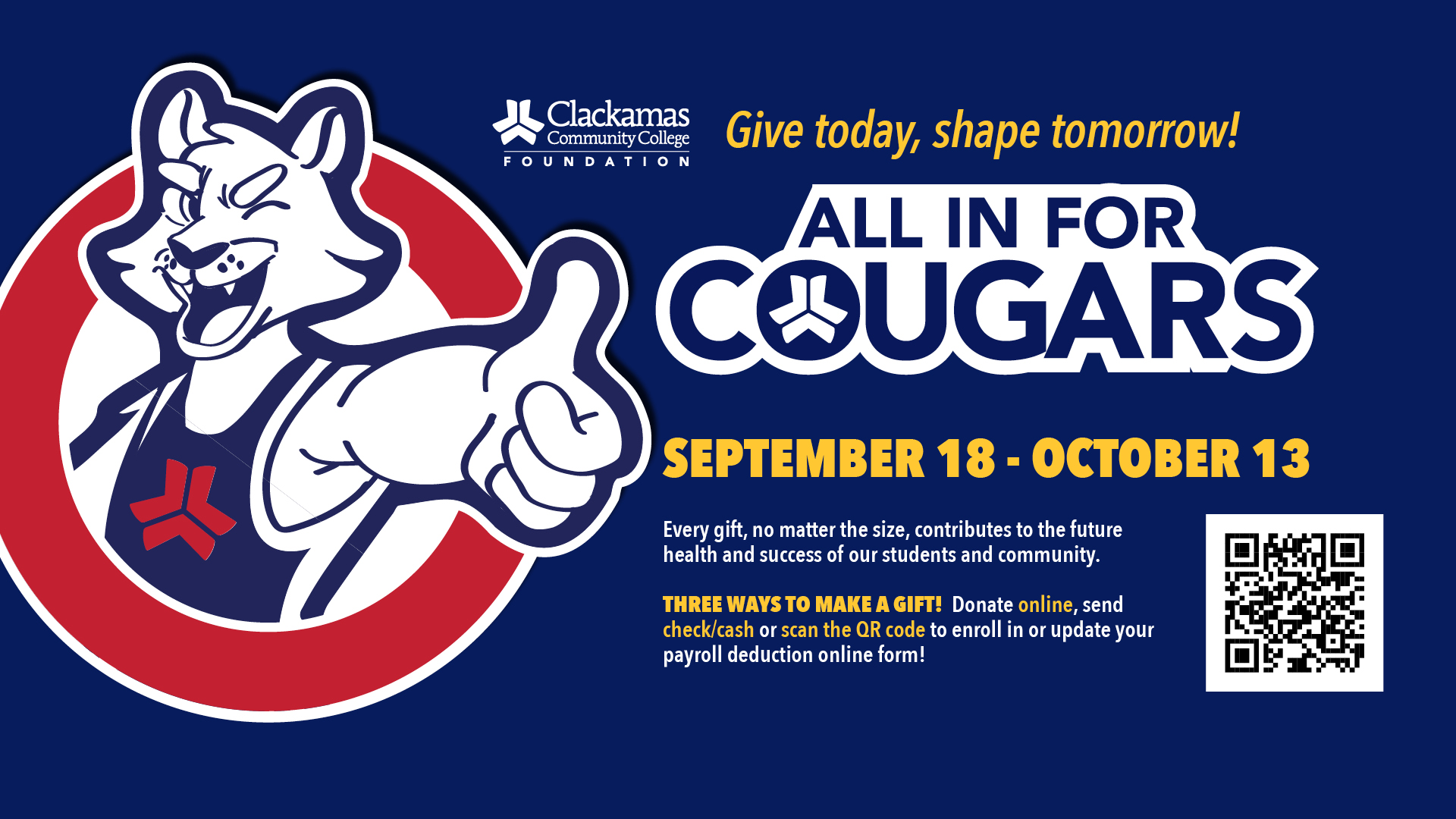 Introducing the Cougar Community Campaign: Join us in elevating the exciting work of students and staff at CCC by making a gift in support of the transformative power of education. Let's combine our efforts to create a remarkable impact in the lives of CCC students by raising more than $50,000 for student resources, scholarships, basic needs support, and innovative program initiatives.
Go to give.clackamas.edu/CougarCommunityCampaign to learn more.
Past Events
Rise Up Luncheon - May 2023
The Rise Up luncheon raised funds and friends to benefit our emergency grant fund that provides grants for students struggling with basic needs like rent, transportation, child care, and food.